How To Create A Home Office In A Small Apartment In Carmel

Remote work is the new way of life for many professionals, no matter if you occupy a multi-bedroom house or a studio apartment. If you inhabitate the latter, you won't have the bonus of an additional bedroom to serve as your home office, but you may still create a worthy work area. Review these easy recommendations and see how to make a home office in a small apartment in Carmel.
Small Apartment Home Office Ideas In Carmel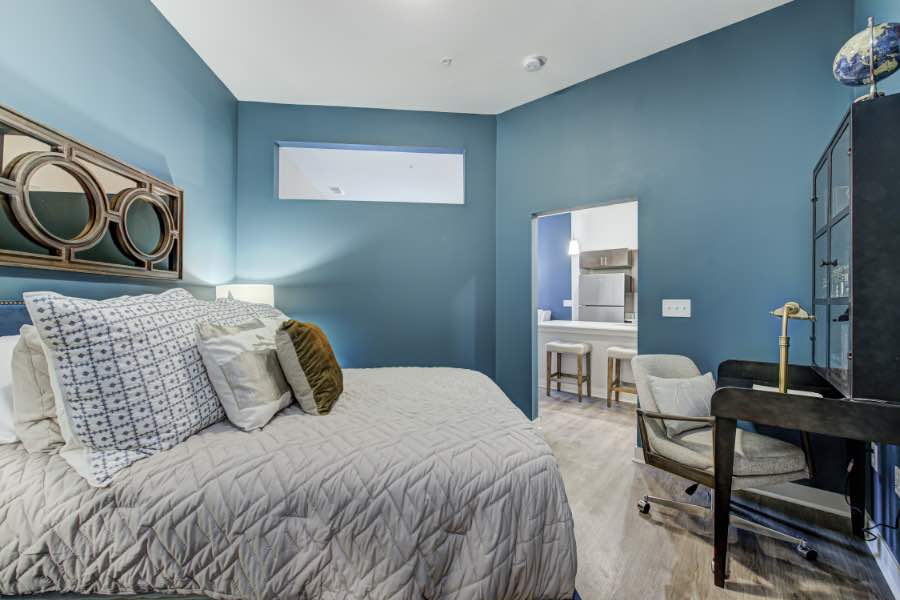 Implementing a home office in your
apartment in Carmel
doesn't need to be complicated or pricey. Here are a few suggestions to think about when fashioning your own.
Select the right desk. Selecting a desk of an appropriate size to accommodate your space is vital. If you use a laptop, the desk only has to extend from the wall about 20 inches. Your worktop should be about 28 inches off the floor and may be as wide as you have space for. Make sure you have area for a second monitor. You'll be happy you have it when you have spreadsheets up, a web conference going, and various other windows open. Really limited on square footage? Consider a two-tier collapsible desk you can hide away when not in use.
Where to set up the desk? If you can put your desk neatly into a corner, wonderful! But you might need to get more creative when arranging. A slim desk can be moved right behind a sofa. You could incorporate a small rug and lamp to identify the space as your office. An unused wall in your room will also work nicely. Place some pictures or integrate some plantlife so you aren't gazing at an unadorned wall for hours at a time.
Let your desk do double duty. If you're limited on space, employ your desk for more than one function. Move it beside your bed to double as a nightstand. Or go without a desk and work from your kitchen bar or dining room table.
Install floating shelves. These home office add-ons work perfectly when your desk is next to a wall. You'll have more space for decor or supplies and can easily coordinate shelving into your room's particular aesthetic.
Need To Mix Things Up? Try The Clubhouse Or A Standing Desk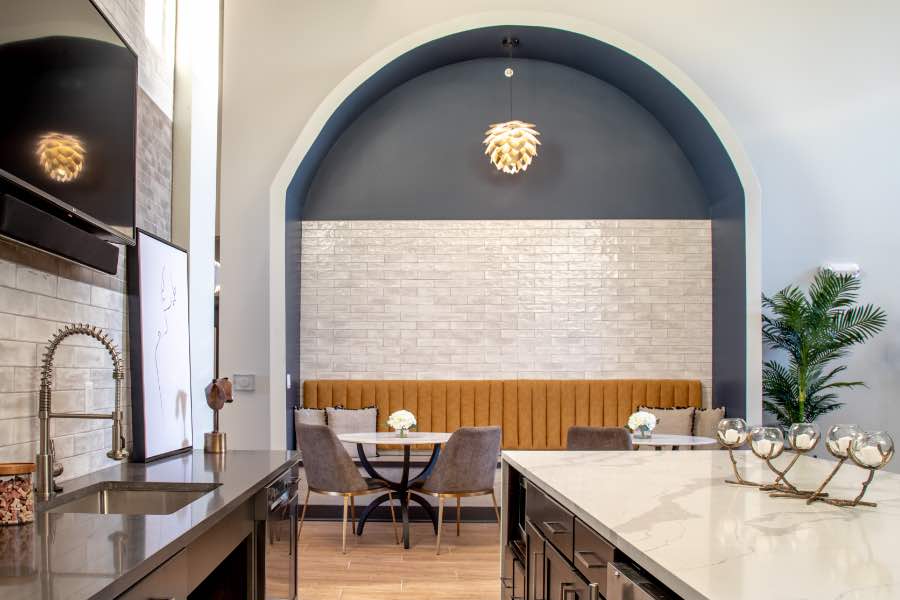 Your apartment property might have a clubhouse with a business center as
one of its many amenities
. Whenever you get tired of being surrounded by the same four walls, take your computer over to the clubhouse for a change of scenery. Many will have ample seating options and tables that will work admirably as temporary workspaces.
Interested in an alternative in your own living quarters? Incorporate a small standing desk so you can move around and stretch out. A reasonably priced laptop stand can help get your workstation at the appropriate height.
Here are some extra space-conserving things you can implement in your small apartment home office in Carmel:
Folders that attach to the wall
Small printer stand that works nicely below the table
Small storage units that fasten to the bottom of your monitor
Noise-limiting headphones for loud roommates and children
Design Your Home Office In Your New Apartment At Highpointe on Meridian Apartments
Your home office will look wonderful in your new apartment at Highpointe on Meridian Apartments. We have many different available floor plans to accommodate your needs for living and working. Arrange a tour of our Carmel community or give us a call at 317-342-0670 if you want additional information.